NCR System 3125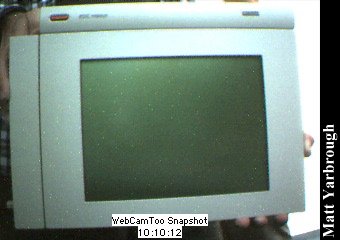 ---
Owner: Matt Yarbrough
Location: Denver, CO
---
I just love handhelds, especially some of the earlier experiments. Owner Matt Yarbrough fills us in:
I recently acquired this beauty from a co-worker. The NCR System 3125, basically a VERY early PDA. It is a pen-based computer 386sl/20Mhz with 4M RAM. Passive LCD screen 640x480 VGA black and white (well, black and green). It has a port replicator for serial, parallel, mouse, and keyboard and monitor, as well as a type II PCMCIA slot. It works and everything! Runs Windows 3.1.
---
Most Recent Comments for the NCR System 3125:
No comments yet submitted
---
Click here to view all comments for the NCR System 3125 and to leave your own.
Click here to view comments about other NCR computers.
---
Send comments to here! (Note the new address. Lots of space to hold photos sent my way.)
---

Back to the Museum!
---