Rockwell AIM 65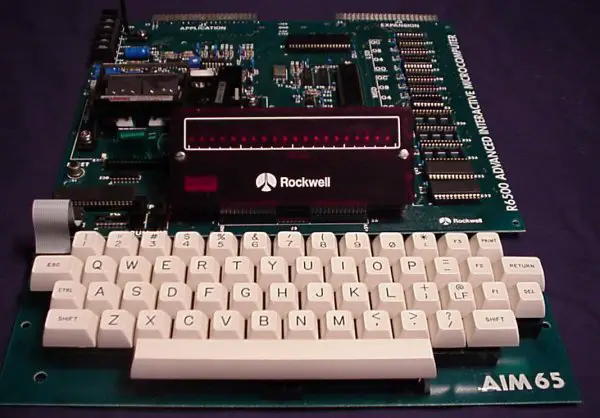 ---
Donor: (Trying to find it.)
Location: Williamsburg, Virginia
---
Remember how early computers didn't come with a printer. How a about a single board computer with an on-board printer? Sounds outrageous, doesn't it! Well, the Rockwell AIM 65 is just such a beast. There's even a hunk of wire sticking out specifically to hold the roll of paper. The AIM 65 also comes with a single line LED display. You could hook the keyboard directly to the system board, or hook up a TTY terminal. And the full schematic came with as an added bonus. Also of note is the custom packaging for it.
---
---
Most Recent Comments for the Rockwell AIM 65:
No comments yet submitted
---
Click here to view all comments for the Rockwell AIM 65 and to leave your own.
Click here to view comments about other Rockwell computers.
---
Send comments to here! (Note the new address. Lots of space to hold photos sent my way.)
---

Back to the Museum!
---