IBM PC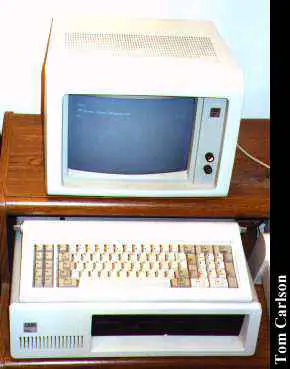 ---
Owner: K. Slettemoen & T. Carlson
Location: Williamsburg, VA
---
The original PC. This one, a 1983 model, has been loaded with 640K RAM, but the very earliest had a mere 64K on their motherboards. This particular PC has two 5¼" 360K floppy drives, one from Big Blue, and the other from some third party. The power supply pumps out 63.5 big watts of power. The green screen monitor has no on/off switch, since it draws its power from the PC supply. The keyboard is as clicky as they get, with tiny little shift and return keys. What could it do? Not much, but look where it's led us. (You can take that as good or bad.)
---
---
---
Most Recent Comments for the IBM PC:
No comments yet submitted
---
Click here to view all comments for the IBM PC and to leave your own.
Click here to view comments about other IBM computers.
---
Send comments to here! (Note the new address. Lots of space to hold photos sent my way.)
---

Back to the Museum!
---